Sabsound prides itself in its customer service and attention to detail and welcomes the challenge of recording audio or solving other technical solutions that some productions present. Over the years we have designed and built many bespoke solutions for demanding productions.
Using one of our recent productions as an example for a Prime Time Show for the BBC we were tasked to record a Celebrity Classic Car Rally crossing 4000 km across Thailand, Cambodia and Vietnam. The shoot presented various considerations which involved 4 pairs of celebrities driving themselves in Rally Cars which were rigged with onboard cameras, followed by 5 Producer Monitor Cars and filmed by 4 self shooting Directors and 2 PSC crews.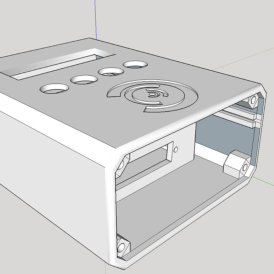 How We Did It
The technical challenge was to create a very simple system that allowed any "Monitor Car" to listen to any "Talent Rally Car" at the push of a button while recording all the conversations that were happening within the 4 Talent Cars. We designed and built the circuits and wrote the code to make use of the serial protocol for the Wisycom MCR42 RX and created the very simplest solution for the Producers Monitor Box. With one press of a red button any of the 4 Monitor Cars could listen to any of the 4 Talent Rally Cars up to 1Km away driving at speeds up to 100 km/h.
This was a world's first solution which also incorporated a bespoke made Rally record box which recorded all the conversations in the car with spot mics, and duplicate radio receivers, Wireless Time-Code and could be operated outside of the Rally car using Bluetooth to put them into record and check recording levels. A key part of the solution had to take Health & Safety into consideration which proved to be priceless when the system was put to the ultimate test when the Rally Car driven by Martin Kemp & his wife Shirlie rolled during a challenging stage of the route. All the equipment stayed in place in what proved to be a very scary incident for all involved. The System proved itself on all levels and the production company Optomen were very pleased with the results in the edit.