Designed for the BBC's BAFTA Award winning Series "Race Across the World"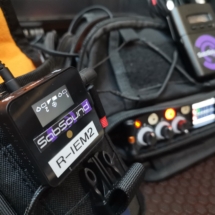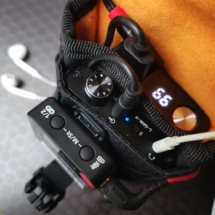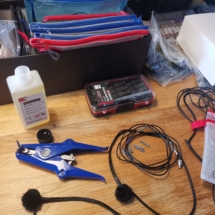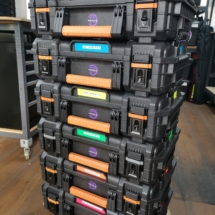 The Self Shooting Kits were designed for the two man embeded Producer/ Director Teams working on the fast paced multi BAFTA Award winning "Race Across the World Series". Produced by Studio Lambert the series required a bespoke solution to deliver the technical requirements. The kits needed to be lightweight and simple to use but capture high quality sound while crossing the world with ever changing frequencies. The kits needed to create Time code sync across multiple camera formats and be easy to power as well as offer recording redundancy and be a largely plug and play system that coud be supported and intergrated by larger filming setups and camera teams. The kits also had to be low key and enable the embeded teams to follow the contributors in all means of transport at the drop of a hat requiring fast set up times and reliability in some pretty hostile terrains. The kits have demonstrated their ability to deliver over thousands and thousands of hours filming across thousands of miles travelled with incredible reliability that the edit were very happy with.
Sabsound delivers the full location sound contract for the hit TV series which has had 2 series aired, a third in post production and a 4th starting in production. This includes advance training for the embeded teams to teach them to use the equipment, a supporting Sound Team both in country and from the UK while the series is in production.